Tangle-Proof Call Lanyard
Just now there are
1
people looking here.
$43.00
Add to list (wish/quote request)
sku: AC00802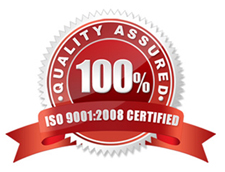 Product details
Model: Slip-Knot
Tangle-Proof Call Lanyard
Slip-Knot Call Adapters
Keeps Calls Separated and Easy to Find
The Ultimate Duck Call Lanyard! No, it's not the beautiful braided leather, but it works much better!
Calls lay flat against your chest and stay well separated so it is easy to find the right call without looking and more importantly, without moving your head.
Avoids tangling
Side Release System allows quick connection/disconnection
Holds 4 calls; expandable to 8 with accessories
5-color Camo Webbing
Available in Two Models (Spring-Loaded or Slip-Knot Adapters
Specifications
Tangle-Proof Call Lanyard
Call Adapters (included)
Tangle-Proof Call Lanyard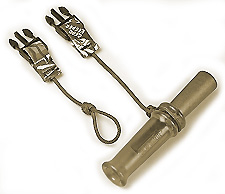 Optional Call Lanyard Accessories
Add versatility to your Call Lanyards
Hold more calls on our lanyard
Quickly and easily change-out additional calls
Double call attachment options
Dual Call Adapters
Allows double connection to a single call or allows two calls to be connected to a single S/R slot
Single Call Adapters
Connects a single call to S/R slot
End Type
5/8" Side Release
Quickly and easily disconnect calls from Gear Keeper
Included Accessories: see above
See Other Available Accessories