Keeper Trucking
Description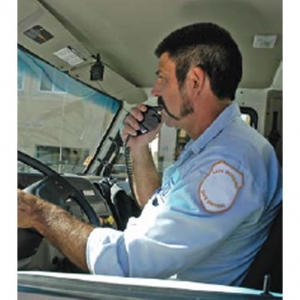 The RT3 series features 80# break-strength and Nylon/Kevlar line. The New RT4 series features 60# break-strength, stainless steel nylon coated cable or an optional high-tensile Spectra line. Both series Gear Keepers have high-impact housings and are available in multiple spring forces and mounting options for any gear you need to keep handy and can't afford to lose.
The original CB Mic Keeper® revolutionized the mounting of a CB Mic in a truck by eliminating the dangling found with bungie cords, hitting the driver in the head or dropping on the dash. It makes your CB Mic much more convenient and easier to use—Grab your Mic, Use it, Let it go.
The industrial strength CB Mic Keeper is built to withstand the daily abuse of truck driving.
The New RT4 series Standard CB Mic Keeper provides longer extension and twice the spring life. Now, in the same small package size, you get extra reach and durability. The RT3 series Heavy Duty CB Mic Keeper provides the ultimate device for those heavy duty users; higher retraction force, four times the spring life of the standard version, longer extension to reach to the passenger compartment along with a locking mechanism for extended talk periods.
If you are constantly on the CB, drive in very rough environments, have a very heavy Mic or perform team driving, the Heavy-Duty model is your best bet.