Tethers Tool
Description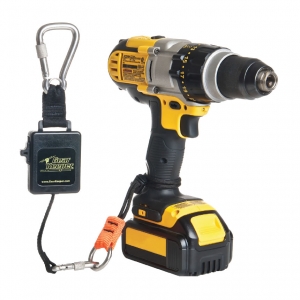 Gear Keeper™'s 61% Stretch... Almost Twice As Much As Brand A And More Than 3 Times As Much As Brand B.
Gear Keeper's Unique Integrated Elastic Core Is Woven Throughout The Entire Body Of The Webbing.
Gear Keeper tethers have the shortest retracted length and require the least effort to stretch to the longest extension. Weaving the elastic into the nylon webbing is more expensive but by making the elastic an integral, non-structural component, Gear Keeper lanyards deliver longer life... maintaining both strength and stretch.