Lanyards Flashlights
Description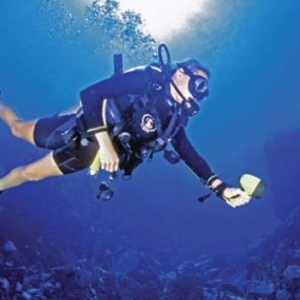 Choosing the right Gear Keeper is easy because they're packaged by application (console, flashlight, etc.): the right force, mounting option, and accessories needed.
The RT4 with the Combo mount offers divers one product with two mount-ing options: Snap Clip mount to a D-ring or Threaded Stud mount to a web-bing strap/BC pocket for even better streamlining.
The RT3 12-oz Locking Gear Keeper® is the perfect solution for tethering heavy lights and cameras. Locked on land and unlocked underwater.