Multi-Tool Tether
Description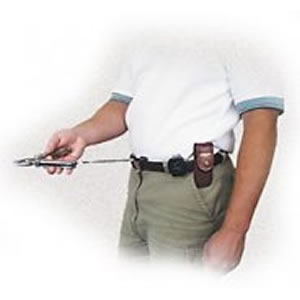 Multi Tool Security Tether
Rotating Belt Clip
Keeps Tool Handy; Prevents Loss & Save Money
If you carry a multi-tool around water for fishing, up on a ladder or out in the woods, don't risk loosing it!
Retractor mounts securely next to tool on belt or pants. Or, mount retractor on belt and store tool in pocket
Allows use of tool without loss but is not intended to fully retract tool, but automatically retracts cable when tool is stored.