Tether MIlitary
Description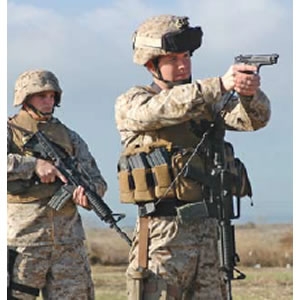 The RT2 Series features 60# break-strength, stainless steel nylon coated cable and a high impact housing. The RT3 Series features 80# break strength, Nylon/Kevlar line, and a high-impact housing. Both are available in multiple retraction forces and mounting options for any gear you need to keep handy and can't afford to lose (GPS units, Radios, Flashlights, Tools).
Retractable Side Arm Tethers provide a low-profile lanyard to prevent snagging while allowing full mobility. Additionally the defined break-away point provides safety should entanglement occur.
The RT2 Series Low Force has virtually no tension on the Side Arm. Sidearm will hit the ground if dropped, but remains securely tethered. Preferred when the Side Arm will be carried for long periods (Standard Issue for Navy SEALs)
RT3 Series Super Force will prevent the Side Arm from hitting the ground if dropped while also providing a stabilization force while aiming. Preferred by users who want to prevent their firearm from hitting the ground (ie, helicopter crews, motorcycle police).
Q/C-II Connector System allows easy connection/disconnection of the firearm.