Retractor Fire Fighting
Description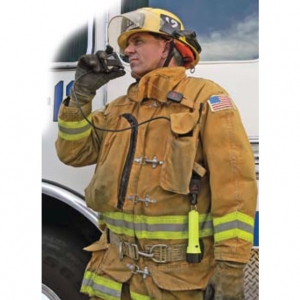 Speciality product packages combine the proper retraction force, attachment accessories and mounting options for specific applications Or you can choose whatever force, mounting option, end type to create your own combination.
The original Mic Keeper® revolutionized communications for firefighters by making the lapel mic easy to use while avoiding the constant nuisance of having your mic drag on the ground or be inaccessible.
The innovative Add-A-Clip® product line gives the firefighter the ability too easily customize the turnout gear attachment points, eliminating the need for special sewn-on alterations.