High Security Key Retractor - 18 oz. Force - 36inch Extension
Just now there are
2
people looking here.
$76.00
Add to list (wish/quote request)
sku: RT35818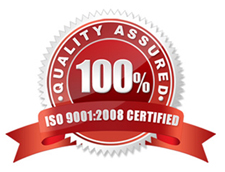 Product details
Model: Rotating Belt Clip Mount
High Security Key Retractor - 18 oz. Force - 36" Extension
18 oz Force - 36" Extension
Finally, a Key Retractor That's Built for the Toughest Assignments!
Top-notch construction: special high flex line, rotating mounting system for minimal line wear and interlocking belt clip for secure mounting. Available in three forces for the perfect fit, whether you carry 1 key or 30.
Stainless steel components survive in salt water environments
Clamp-On Rotating Belt Clip is perfect for high security environments
Three force options available
Specifications
High Security Key Retractor - 18 oz. Force - 36" Extension
Specifications
18 oz Force - 36" Extension
Nylon Coated Kevlar Line
Stainless Steel Spring and Hardware
80 lbs. Breaking Strength
Locking Mechanism

Mounting System
360 Degree Rotating Clamp-On Belt Clip
Allows unit to pivot in any direction for ease of use and extended cable life
Securely attaches to belts (up to 2 1/4")

End Type
Brass Bolt Clip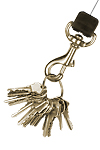 Usage Notes
To Attach Belt Clip to Belt
Resources