Hanging Instrument Tether 12oz Force
Just now there are
2
people looking here.
$54.00
Add to list (wish/quote request)
sku: RT34512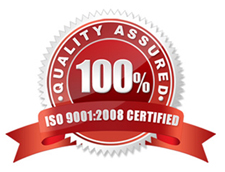 Product details
Model: Snap Clip Mount
Hanging Instrument Tether 12oz Force
Hanging Instrument Tether
Wireless Bar Code Scanners, Gas Detection Meters, PDAs
Designed to hang a Bar Code Scanner or Instrument from a forklift or packaging/assembly line. Provides arms reach capability and industrial-grade durability for a fraction of the cost of the big tool balancers.
Arms-reach capability in a very durable compact design
Q/C-II Connector allows easy disconnection of instrument from Gear Keeper
Includes adhesive attachment for scanners without lanyard loop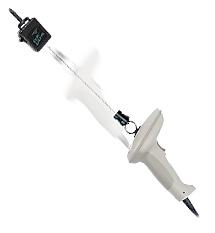 Specifications
Hanging Instrument Tether 12oz Force
Specifications
Nylon Line w/ Kevlar Core
Stainless Steel Spring and Hardware
80 lbs. Breaking Strength
Locking Mechanism

Mounting System
Snap Clip Mount
Snap clips attaches to D-ring on forklift or assembly station
Retracting End Type
Quick Connect-II (Q/C-II)
Quickly and easily disconnect instrument from Gear Keeper
Included Accessory: Q/C-II Split Ring
Adhesive Pad-Eye
See Other Available Accessories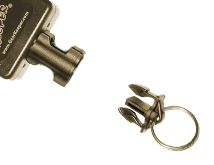 Usage Notes
When it is necessary for the instrument to hang lower or slightly extra reach is required, the Q/C-II Lanyard accessory may be needed.
Resources