Dog Transmitter Tether - Small
Just now there are
1
people looking here.
$56.80
Add to list (wish/quote request)
sku: RT45272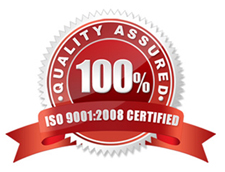 Product details
Model: Snap/Velcro/Pin
Dog Transmitter Tether - Small
Velcro Strap/Snap Clip/Threaded Stud
Force: 9 oz Extension: 30"
Dog Training Transmitters Small
Keeps transmitter handy; Prevents loss
Tethers your electronic collar transmitter to avoid loss and/or damage. Let's you concentrate on hunting and working your dog, not looking in a pheasant field or duck pond for your transmitter.
Works with: Innotek®, Dogtra®, TriTronics® (Sportsmen Series), Pet Smart®, D.T. Systems®, PetSafe®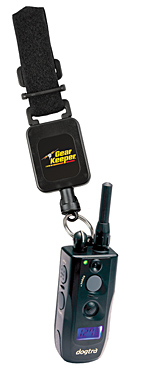 Specifications
Dog Transmitter Tether - Small
Mounting System
Deluxe Combo Mount
Velcro strap securely wraps and cinches around any loop, belt, or strap
Snap Clip attaches to D-ring or belt loop
Threaded Stud penetrates fabric or webbing; screws into back of retractor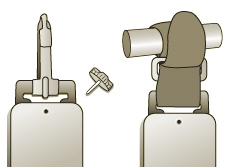 Specifications
Nylon Spectra Line
Stainless Steel Spring and Hardware
60 lbs. Breaking Strength

Retracting End Type
Quick Connect (Q/C)
Quickly and easily disconnect transmitter from Gear Keeper
Included Accessory: Q/C Split Ring
Q/C Lanyard w/3/8" Split Ring
Lanyard
See Other Available Accessories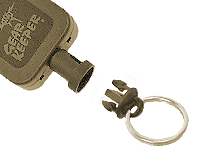 Usage Notes
Two ways to use your Gear Keeper
With Q/C Lanyard, transmitter can be secured to belt, vest or pocket next to Gear Keeper when not in use. This is the preferred method when walking for extended periods
With Q/C Split Ring, transmitter can be suspended from Gear Keeper
Resources